INAcarry: self-sufficient & compact fault detector
The so-called Industry 4.0 means the intelligent networking of people, machines and products in order to increase efficiency, safety and flexibility by means of transparency - roughly speaking. This transparency is about production data, environmental data and network data.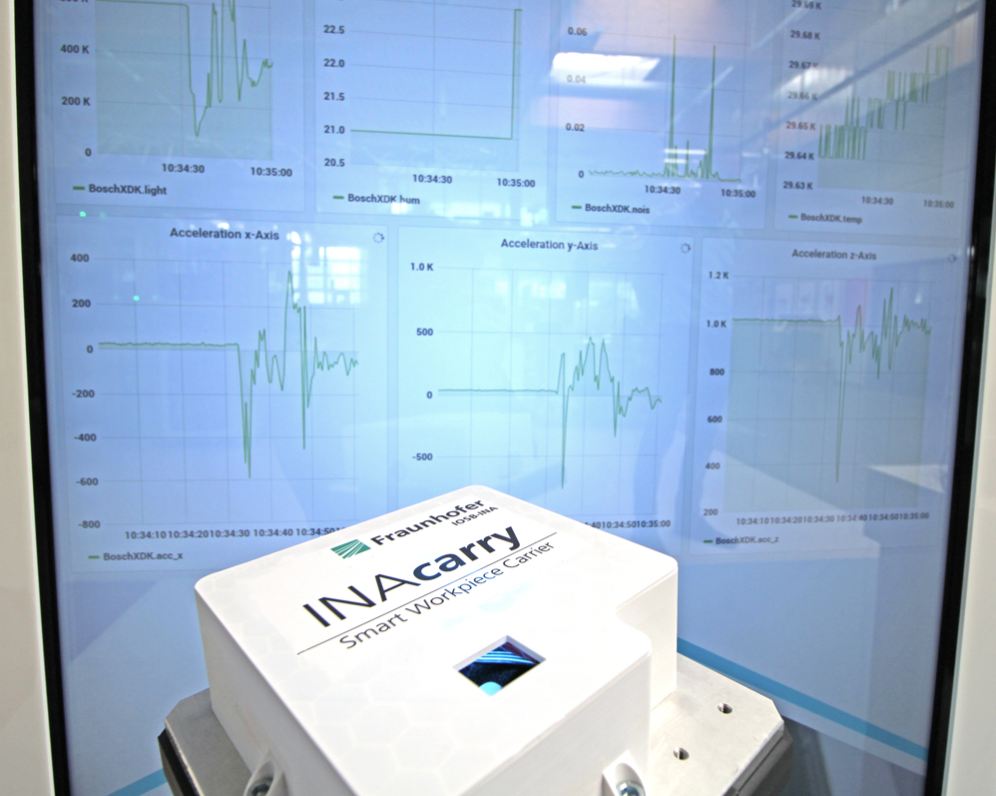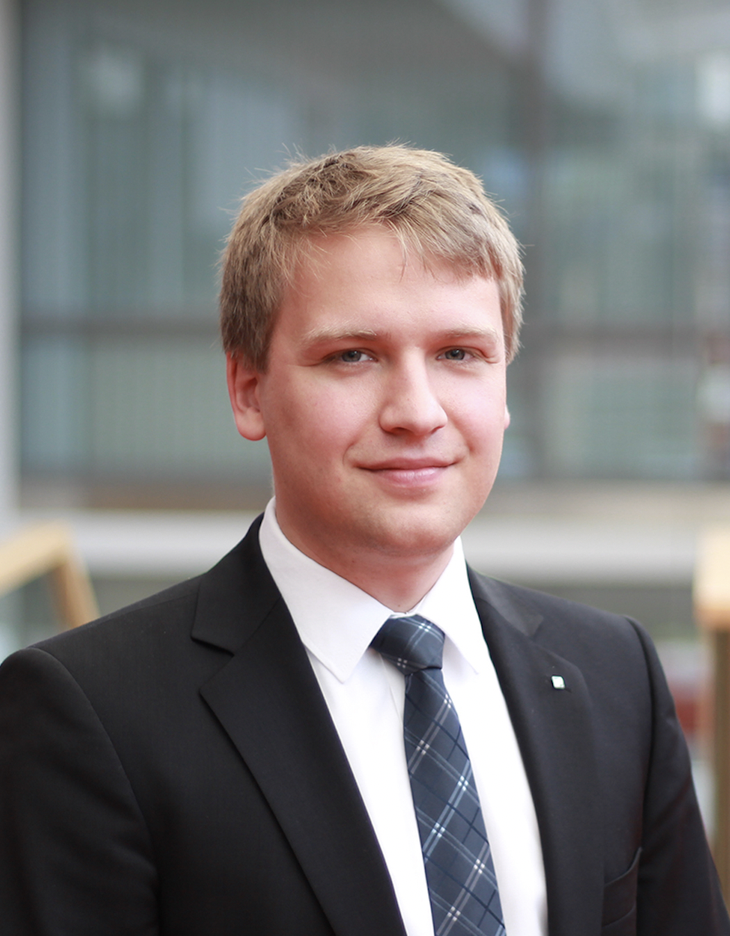 Sensor data: no alternative lever for SMEs
"What you can't measure, you can't control", is at least as well known as the topos Industry 4.0. Machine data are the basis of all Digitalization or Industry 4.0 applications. In order to give existing plants a "voice" as well, relevant process data must be collected with as few sensors as possible. It is the lever to digitally map and analyse individual machines or entire production lines and, on this basis, to make them more transparent, efficient and flexible: On existing plants, temperature, power consumption, vibration, noise, air pressure and many other process variables are measured by external sensors and compared with the KPIs of production. Here, the production data acquisition system INAsense from Fraunhofer IOSB-INA has already proven to be a helpful tool, for which NRW Minister President Armin Laschet, among others, had words of praise.
Mobile, flexible, self-sufficient, affordable
INAcarry is the name of the new development by group manager Dr Holger Flatt and his team. The concept is very simple: a workpiece carrier that moves on conveyor lines from station to station through production is equipped with a set of sensors and can thus record different environmental data such as temperature, humidity and air quality, pressure. Especially for products whose manufacture is influenced by environmental factors, it makes sense to map and analyse this data in context. However, INAcarry also records machine-related data such as vibration, operating temperature, illumination and operating noise. The special feature of the solution is that the sensor carrier on the conveyor line autonomously makes its way through the entire production and can thus create a holistic data image - without the need for stationary sensor technology or additional (experienced) personnel. In this way, the company cost-effectively obtains a database - in each case focusing on the sensitive production section or the machine that needs to be analysed or optimised.
Connecting current technologies: AI and 5G
Although the system is a cost-effective solution that can at the same time offer a basic entry into Digitalization, the latest technologies are also compatible, both in terms of data transmission and data analysis. Particularly in the search for unknown errors or unclear causes of production defects, INAcarry provides the basis for analysis by machine learning algorithms. These can recognise anomalies on the basis of models and establish technical references as well as cause correlations, which the pure operation or the propietary, classic documentation of an individual machine or a plant component would not have enabled the company to do. "Retrofitting with INAcarry is about comprehensible and direct measured variables, for example vibrations," explains Harry Fast, M.Sc., responsible developer of the system, "they tell us a lot about running smoothness, friction, vibrations - i.e. about the technical integrity, the 'state of health' of the machine. For predictive maintenance applications, for example, this is very important."
The data is transmitted wirelessly for analysis and stored in a database. For this, INAcarry is already prepared for the future wireless standard 5G. "Applications like this require particularly robust wireless communication. 4G/5G campus networks offer new potential here," explains group manager for Industrial Communication and IoT, Sebastian Schriegel, M.Sc.
. The scientists were particularly inspired by the idea of automating a production data acquisition system and decentralising it within the factory: "We developed the system so that you can no longer measure locally in many places, but with one system in many places," explains Harry Fast. "In particular, we invested a lot of work in the design and in the technical layout, as well as in the scientific preliminary study of how meaningful the data situation through INAcarry will ultimately be for fault detection," Fast continues.
"We developed the system so that you can no longer measure locally in many places, but with one system in many places," he says.
"Especially for small and medium-sized enterprises, which have not yet or hardly dealt with the topic of data acquisition, our INAcarry provides an easy-to-integrate and cost-effective option for monitoring entire production systems with just one sensor system," adds Dr Holger Flatt.